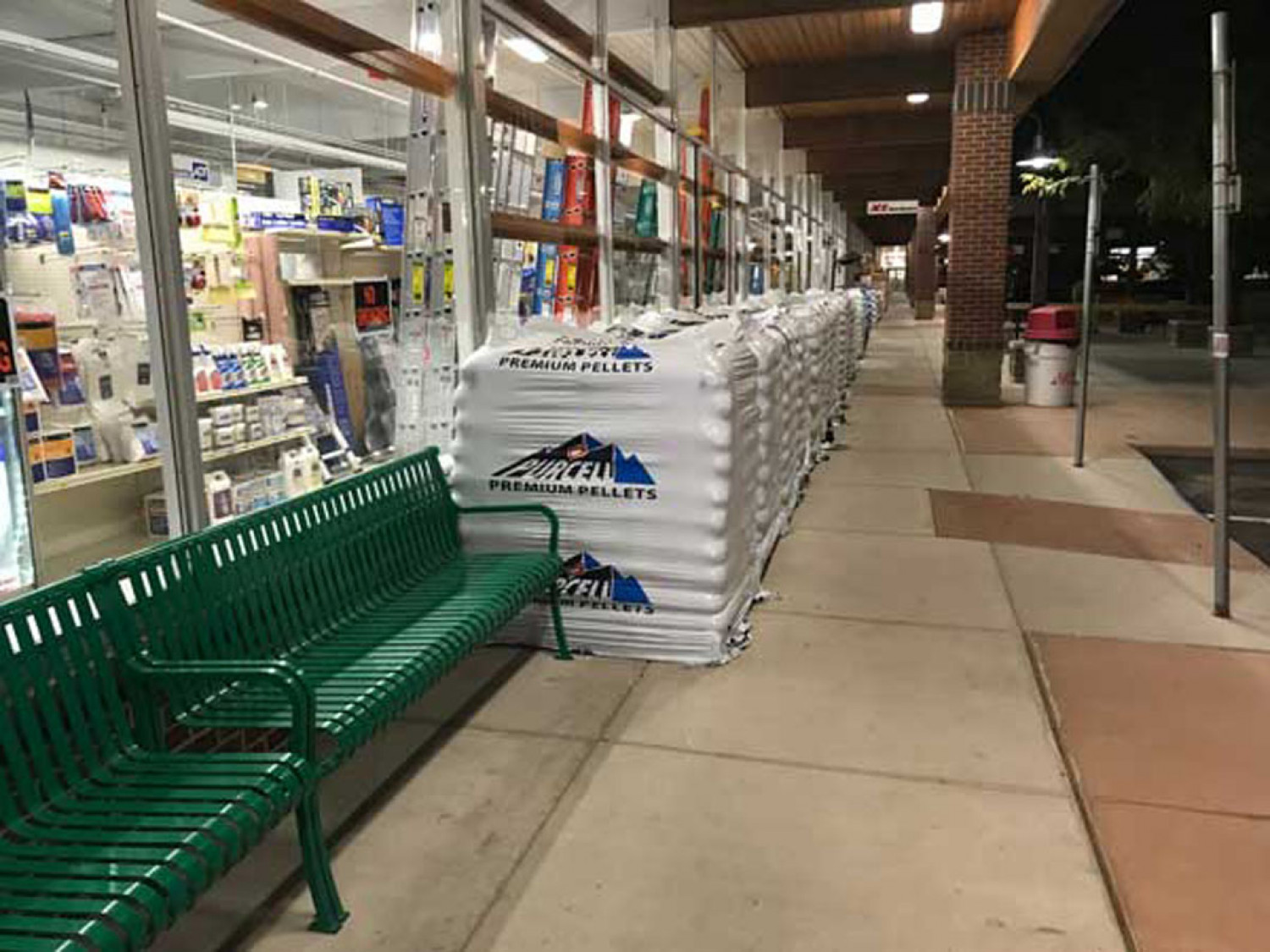 Concrete Cleaning in Missoula & Hamilton, MT
Montana weather can be tough on your concrete surfaces. Not only do you have bitterly cold winters with lots of snow and ice, but summers can bring stints of 90 or even 100-degree temperatures during the day. While cleaning your concrete may not protect it from the weather, it can maintain and keep it looking fresh by removing salt, gas, oil, dirt, and other corrosive and harmful substances. You can clean your concrete surfaces yourself, but it's a lot of work. You can also run the risk of staining or damaging the concrete if you use the wrong amount of pressure or harsh chemicals.

The better choice is to call the concrete cleaning experts at Pro Wash of Montana. Our family-owned and operated company provides quality work and excellent customer service. By hiring out your concrete cleaning with a professional company, you can save yourself the time, effort, handling of caustic chemicals or hot water, and risk of damage to your property. Another benefit is that it can remove substances such as pollen that might cause allergies. Hiring Pro Wash of Montana to clean your concrete surfaces will help to maintain them, which protects your initial investment.
Contact
Missoula, Montana's Power Washing Specialists
Regardless of whether your surfaces are around your home or business, we always recommend having your concrete cleaning done to all surfaces surrounding a building. Hiring Pro Wash of MT to clean your concrete surfaces will help to maintain them, which protects your investment. When you hire Pro Wash of Montana, you can always count on professionalism and safety. Our employees are highly trained and experienced, and they use only the safest and most superior equipment and cleaning supplies.
Concrete Drive-Thru Cleaning Specialists
Your drive-thru and parking areas take a beating year round. Traffic and the elements wreak havoc on the structural integrity of your concrete, leaving it cracked, stained, and covered in questionable substances. Gum, oil, chalk, algae, pollen, and debris can build up over time and actually start to wear out your material from all the acids in the substances. Before long, you'll be needing to have it patched or even replaced.

Our goal at Pro Wash is to use the right type of power washing technique with the right concrete stain remover to help gently cleanse the bacteria, fungus, and grease from your concrete surfaces like your driveway. With regular maintenance such as concrete washing, we hope to help you minimize the amount of money you spend on replacing your concrete over the years. Your driveway can look like new after you have us do some concrete driveway cleaning for you.
Concrete Patio and Walkway Powerwashing
Powerwashing is an art form all its own. You can never quite get the results you want by renting a power washing machine or buying a home-do-it-yourself pressure washer. Our commercial pressure washers allow us to use a prescribed level of pressure, the perfect water temperature and the best method for making your concrete patio or walkway look its best again.

It is easy to cause damage to materials when using pressure or power washing equipment. The power of the spray or the heat of the temperature can easily strip paint, peel off siding, or wear away holes into the pavement. No matter what kind of materials you have in or around your concrete such as brick, wood, or plastic, at Pro Wash of Montana, we will always use caution and care to remove stains, while not damaging the integrity of your other materials and concrete.
Give us a call today and we can discuss your concrete cleaning project and answer any questions you may have. We can send a talented team member to take a look at your concrete job and give you a free, no-obligation quote for how much a good commercial concrete power washing will cost. We'll get you on the schedule to have the power washing work done quickly and efficiently so that you can reap the rewards of having a clean driveway, walkway, or patio as soon as possible.